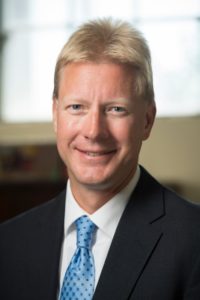 Johns Hopkins is a world leader in education, patient care and research.  We are proud to serve a world class health system and the leading research university.  Johns Hopkins is well known and respected across the world.
Being a part of Johns Hopkins means being a leader not just in healthcare, higher education and research, but in every activity we do.
At Johns Hopkins, Internal Audit is a highly respected organization that has regular access to the highest levels of organizational leadership including the Board of Trustees.
We employ a service-oriented approach, focused on building relationships throughout the organization, which we then utilize to influence Institutional risk mitigation and internal control practices.  In carrying out our role, we operate in many different capacities, from traditional internal auditors to trusted advisors to teachers and champions of effective risk mitigation.  Committed to the engagement of our staff, we seek to provide them the tools necessary to perform at the highest levels possible while fostering a culture of respect, teamwork and collaboration in the realization that we are stronger as a team than as individual auditors.
Leveraging the best tools to access and analyze data, we are a leader in continuous auditing and other data analytic techniques.  In short, we are committed to serving the mission of this great organization, holding ourselves accountable for the highest levels of service excellence.