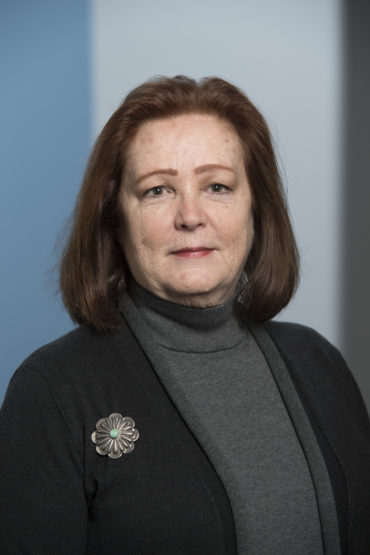 Debbie Radke, CPA
Senior Director, Internal Audits
Johns Hopkins Internal Audits
667-208-8628
dradke1@jhmi.edu
Debbie graduated with a BS in Accounting, with honors, from the University of Maryland, College Park and is a Certified Public Accountant and Certified Healthcare Internal Audit Professional.
The first 17 years of Debbie's career were spent in public accounting, with a specialization in the healthcare industry, where she held varying and increasingly responsible positions with Ernst & Young and two mid-size public accounting firms located in Maryland.  Debbie then transitioned to corporate accounting, where for the next 10 years she continued working in the healthcare industry, primarily with the Bon Secours Health System.
Since 2001, Debbie has led a team of operational internal auditors covering The Johns Hopkins Health System and The Johns Hopkins University, primarily focusing on business processes surrounding the Revenue Cycle, Sponsored Research, Payroll, and Procurement processes.
In addition, since 2002 Debbie has served in various volunteer and leadership roles with the Association of Healthcare Internal Auditors (an international professional association with over 1600 members, whose mission is to provide healthcare auditors with specialized education, networking opportunities, and leadership to the healthcare audit profession).  Debbie served as Chair of the Association in 2010 and in 2020 received the Founders Award.