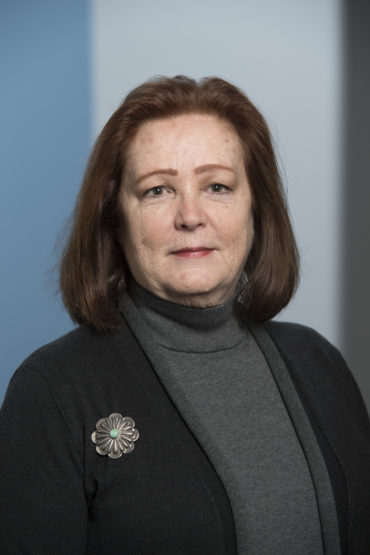 Debbie Radke, CPA
Senior Director, Internal Audits
Johns Hopkins Internal Audits
667-208-8628
dradke1@jhmi.edu
Debbie graduated from the University of Maryland, College Park in 1974 obtaining her B.S. in Accounting with honors.  While there, she was a member of Beta Alpha Psi. Debbie is a CPA who has 17 years public accounting experience in the Baltimore metropolitan area (E&Y, regional firm and local firm) with a focus on the healthcare industry.  In addition, she has 15 years experience working within the healthcare industry including stints at Bon Secours Health System Inc. – Financial Director Long Term Care; Bon Secours Hospital Baltimore – Controller; Keswick Multicare Center – CFO.  She is an active member of the Association of Healthcare Internal Auditors.  Debbie's work at Hopkins has primarily centered around Johns Hopkins Medicine including revenue cycle, sponsored research, and payroll.  As the Sr. Director of Internal Audits she leads a team of 14 operational auditors.  Additionally, Debbie is a member of the OHIA leadership team contributing to the development of the annual audit plan and audit methodology, departmental policies and procedures, departmental continuous improvement efforts, and strategic initiatives.