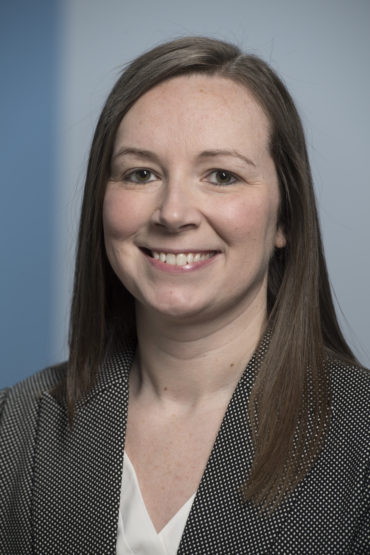 Ashley Warlick, CIA, CHIAP, CFE
Audit Manager
Office of Hopkins Internal Audits
667-208-8624
awarlic1@jhu.edu
Ashley is a Certified Internal Auditor, Certified Healthcare Internal Audit Professional, and Certified Fraud Examiner with over 14 years of audit experience and a focus in the healthcare industry.
Ashley spent time studying at Salisbury University's Perdue School of Business before ultimately graduating from Towson University with a Bachelor of Science in Accounting in 2007.  She started her career in a public accounting, working in small firms in the Annapolis and Perry Hall areas, where she gained experience in financial statement audits and audits of healthcare compliance of government providers, health plans and contractors.  Next, Ashley spent 7 years at MedStar Health, the largest healthcare provider in the Maryland and Washington D.C. region, where she performed various types of operational audits concentrated on processes within hospital, urgent care, home health and physician practice settings. Ashley joined Johns Hopkins in October of 2017.
Ashley has managed, led and/or supported over 50 Audit and Risk Advisory projects with subjects including but not limited to:
340B Reimbursement
Philanthropy
Controlled Substances and Pharmacy
Health Information Management
Front and Back End Hospital Revenue Cycle
Home Health
Treasury
Pre-Implementation Reviews of IT Systems
Vendor Management
She is also actively involved in AHIA and sits on the Membership and Awards Committee.  You can connect with Ashley at AshleyWarlickLinkedIn