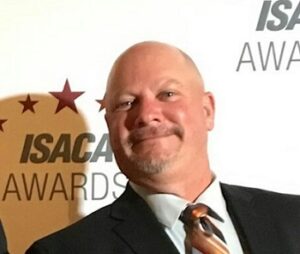 John Shuey, CISA
Advanced Senior Information Technology Auditor
Information Systems Auditing
667-208-8629
jshuey2@jhu.edu
John joined the Audit team in 2005. His career spans many areas of responsibility including job titles of: Computer Operator, Production Support Analyst, Programmer, Systems Analyst, Mainframe Technical Support Analyst, IT Client Representative, Disaster Recovery Administrator, and currently as Advanced Senior Information Technology Auditor.  He has reviewed IT profiles at Johns Hopkins University, Johns Hopkins Medicine, and Johns Hopkins Applied Physics Laboratory.
John graduated from the University of Maryland Baltimore County with a BS in Information Systems Management. He is serving as a volunteer at ISACA Central Maryland Chapter.  He's been in various positions on the board since 1999.